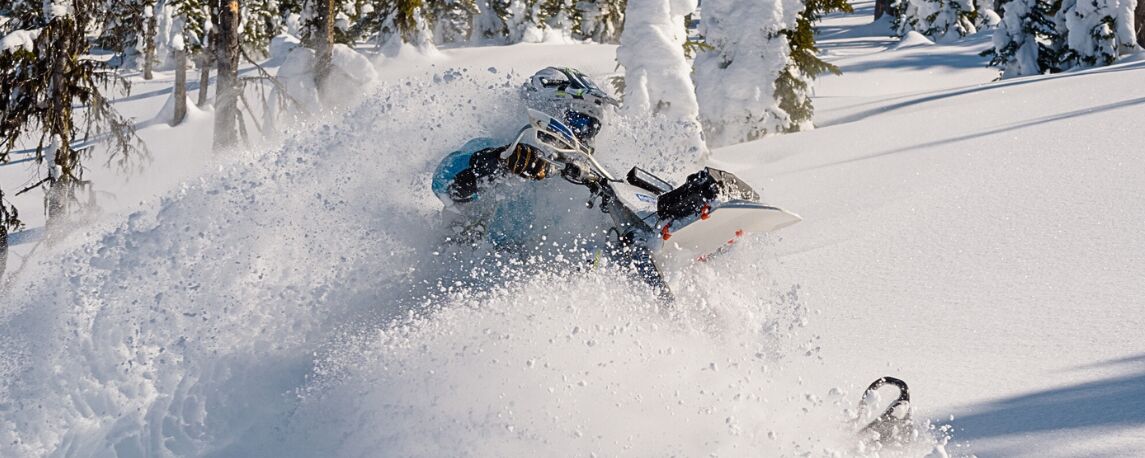 2023 Snowbike Shootout
August 2, 2023
Timbersled vs MTN.TOP vs CMX!
---
Introducing VernonSnowMX
We started filming videos for YouTube before snowbikes were any good, and before anybody knew how to set up the bikes properly. Regardless, we were hooked. We now have over 130 videos and we are approaching 4,000 subscribers. Not too bad for a couple of schmucks!
This Year Deserved a Shootout
The 2022/23 season started with a big announcement that a new company MTN.TOP would be offering a track kit. A spendy kit, but with a lot of good looking features. We wondered how it would compare to others and the only way to really know is to set up an experiment with identical bikes, running different track kits.

We ordered the bikes, and a MTN.TOP 129.

Next, we called Timbersled to announce our intentions and to ask them what kit they wanted us to use in the shootout. Based on our riding styles and location, they suggested the ARO 129 PRO S.

The final call was to a nifty little company that was scarcely more than a rumour in our parts. Crazy Mountain Xtreme, or CMX for short. We chatted with Mark, the founder of CMX, and asked him what he wanted us to buy and use for our shootout. We were a bit shocked that he was adamant about the short 120 track. OK Mark, you know best, right? (He does BTW)

We did not include Yeti Snow MX, as at that time, they appeared to be a dying company, and their product lacked any significant developments over the last few years. Our local dealer also had some choice things to say about them which really sealed the deal. Side Note: Yeti is now back to one of the original inventors and we hope to see great things come of it!
A Season of Filming
We filmed a bunch throughout the season. We compared the bikes in many different snow conditions, and types of terrain. All of these videos are readily available on YouTube.
The Season Finale
The season finale is the big reveal of the score card, and the winner(s). MTN.TOP edged out CMX based on the scoring system, however, the scoring system is biased towards rewarding a certain type of snowbike. We also have accomplished riding buddies that would not like the MTN.TOp or CMX as much as the Timbersled because they value certain things much more highly than others.

This is all very confusing. So, where do we go from here?
The Detailed Analysis
We have a document that shows the details how we scored every point. This may be really important. More important than the overall scores. For example, the CMX scored really low on bumpy trails, but that is super rare for us. Timbersled scored low for not wanting to do wheelies as much as the others, but you may prefer a more planted front end for safety, or because you love to climb super steep chutes!

Our scoring system means nothing. It is a system, but it would be easy to make other systems that have radically different outcomes. Read the comments, decide what type of snowbiker you are, and what kit suits you best.

It was a pleasure filming this season, and trying out each of these kits. As it happens, we'll be riding them again this year, but with some minor tweaks.
Two Videos
Here are two videos for your consideration. One is the season finale and scorecard reveal, the other is one of our favorites.
Vernon Snow MX