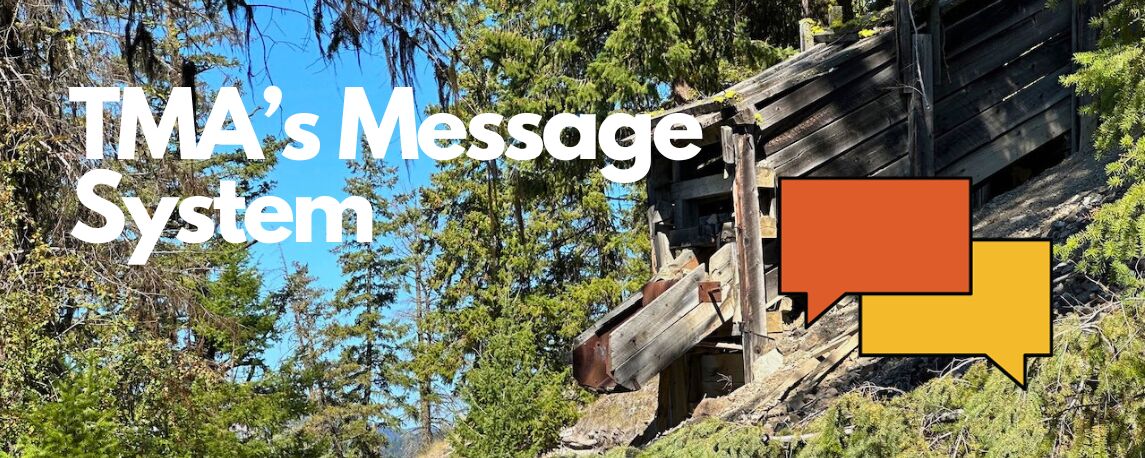 TMA Messaging System
October 13, 2023
Sometimes you just want to reach out and Braap someone!
---
TMA is great for getting inspired. We see so many adventures from a simple get out for an hour, to epic journeys. We see trails that look amazing, perhaps even in our area. We see zones that we hope to someday explore ourselves. TMA is starting to become a resource, but an important piece was missing. What if you just want to reach out to another user to ask a question? Not everybody wants to make their email address public. TMA needed an internal messaging system, and now we have it!

Here is just one of many scenarios.
Oh, look at this cool ride somebody went on. I'm going to check this guy out. [Clicks on profile image.]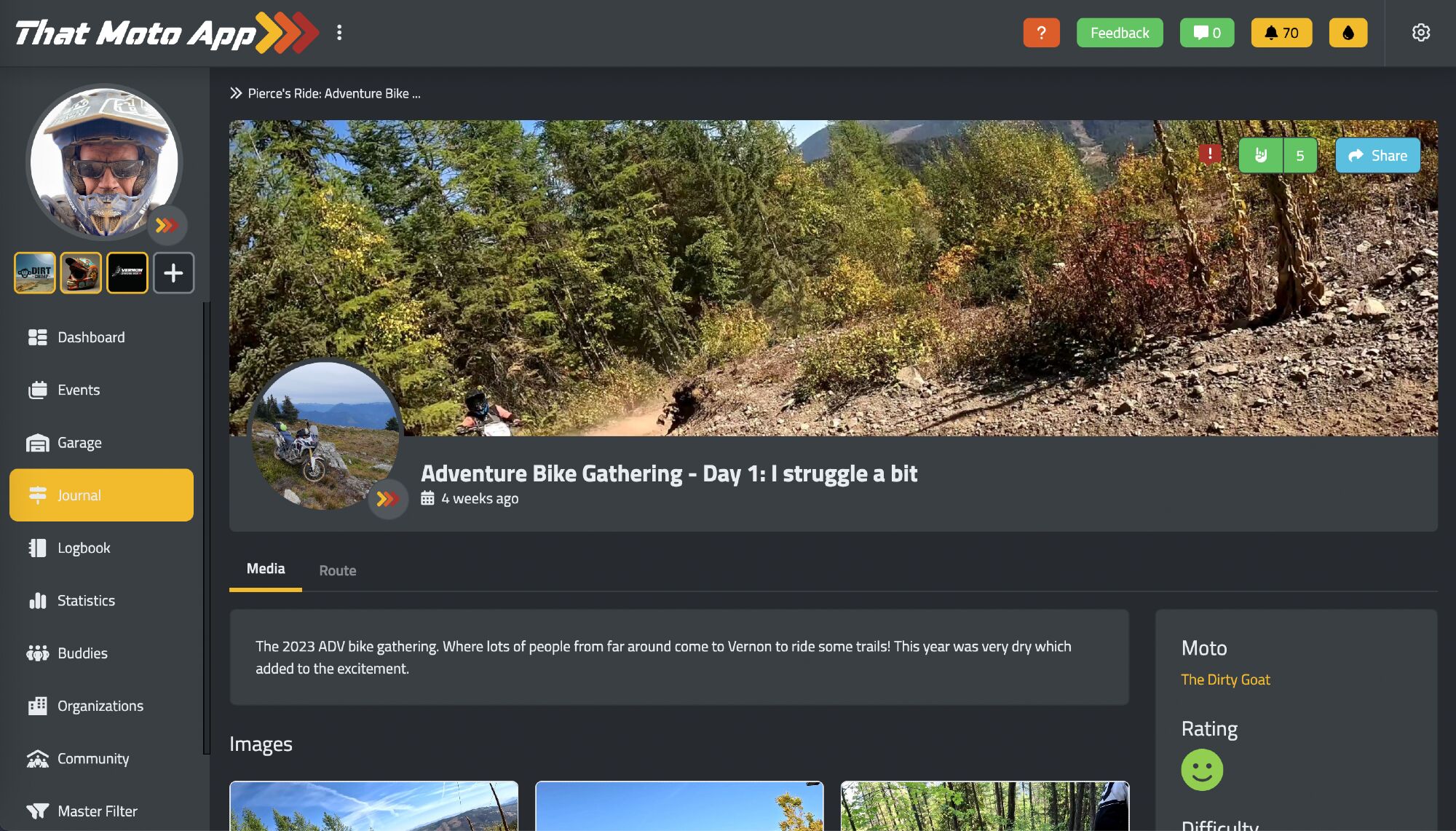 Oh man, this guys does some cool stuff. Is that an Africa Twin? On that hill? On singletrack? Whaaaaat? [Clicks on Moto tab]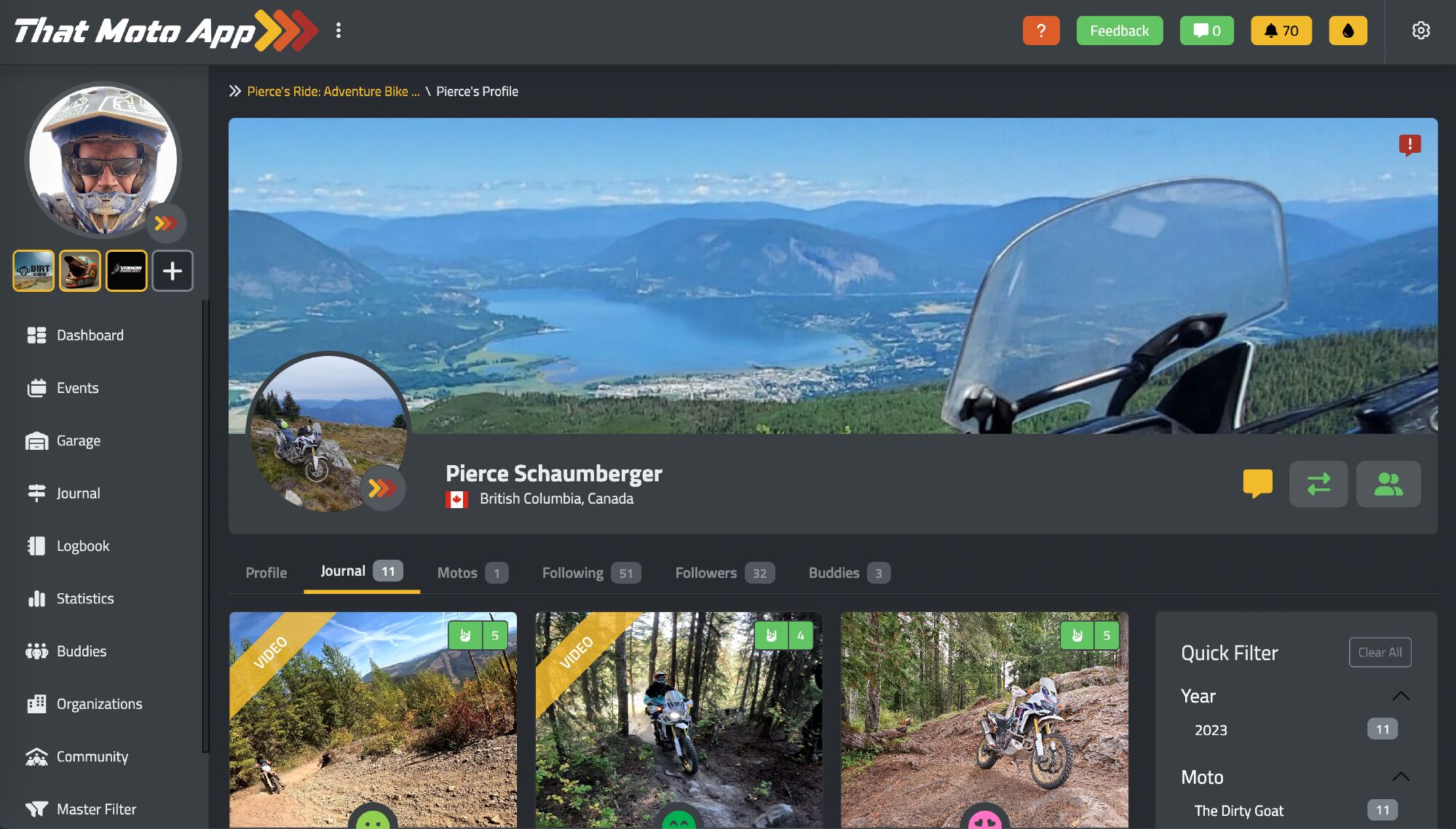 Oh snap! It is an Africa Twin. I like this guy. He's next level, but I must check out some of the mods that he has done. [Clicks on modifications.]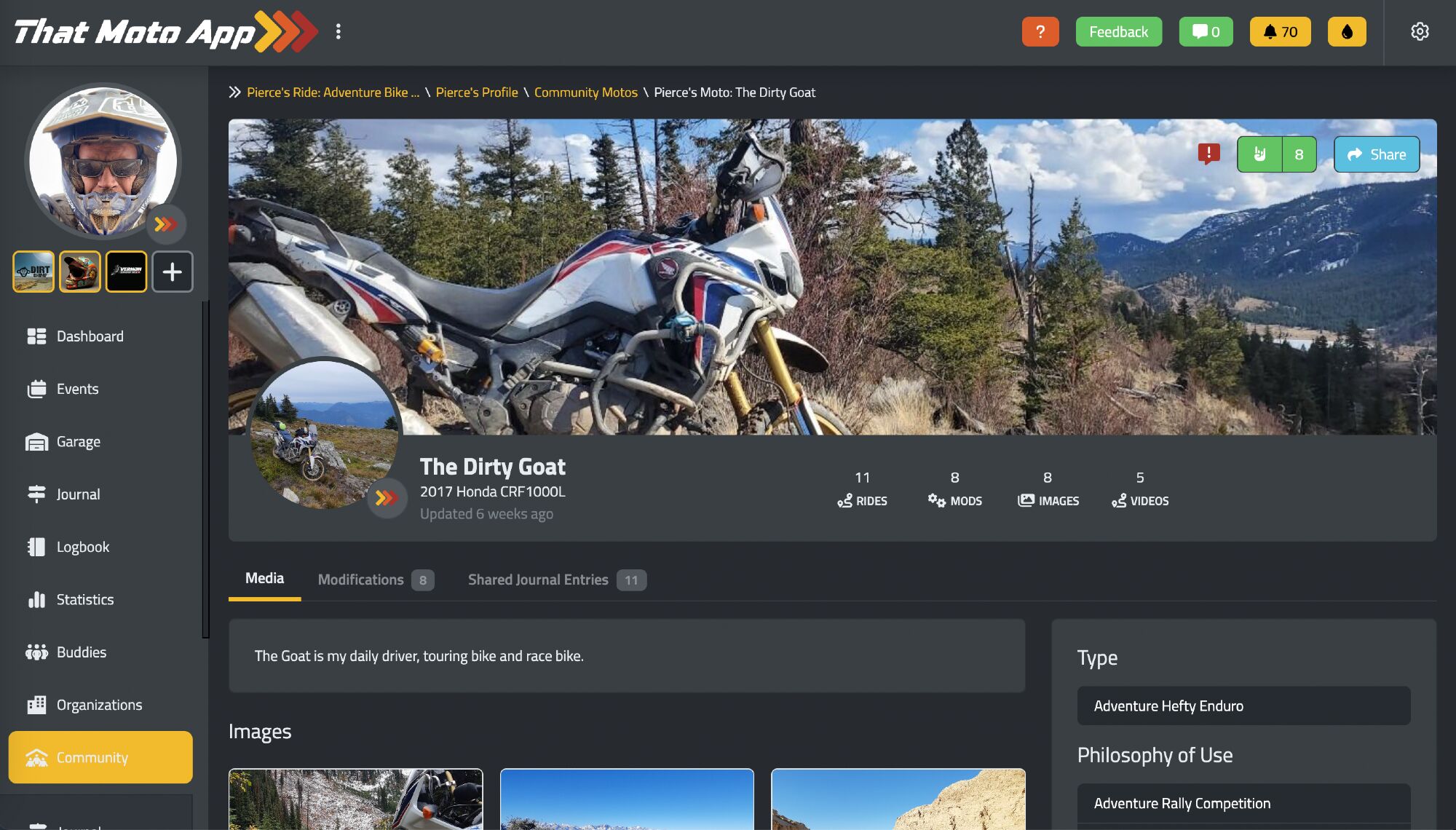 This is amazing. I can see his mods, how much he likes each one of them, and what he likes and dislikes about each. I need to send this guy a message. Perhaps we can ride together someday? [Click to view profile.]
Now that we are back on Pierce's profile page we can send him a message.

NOTE: We have made it easy to customize who you will accept messages from. We'll cover that is a moment.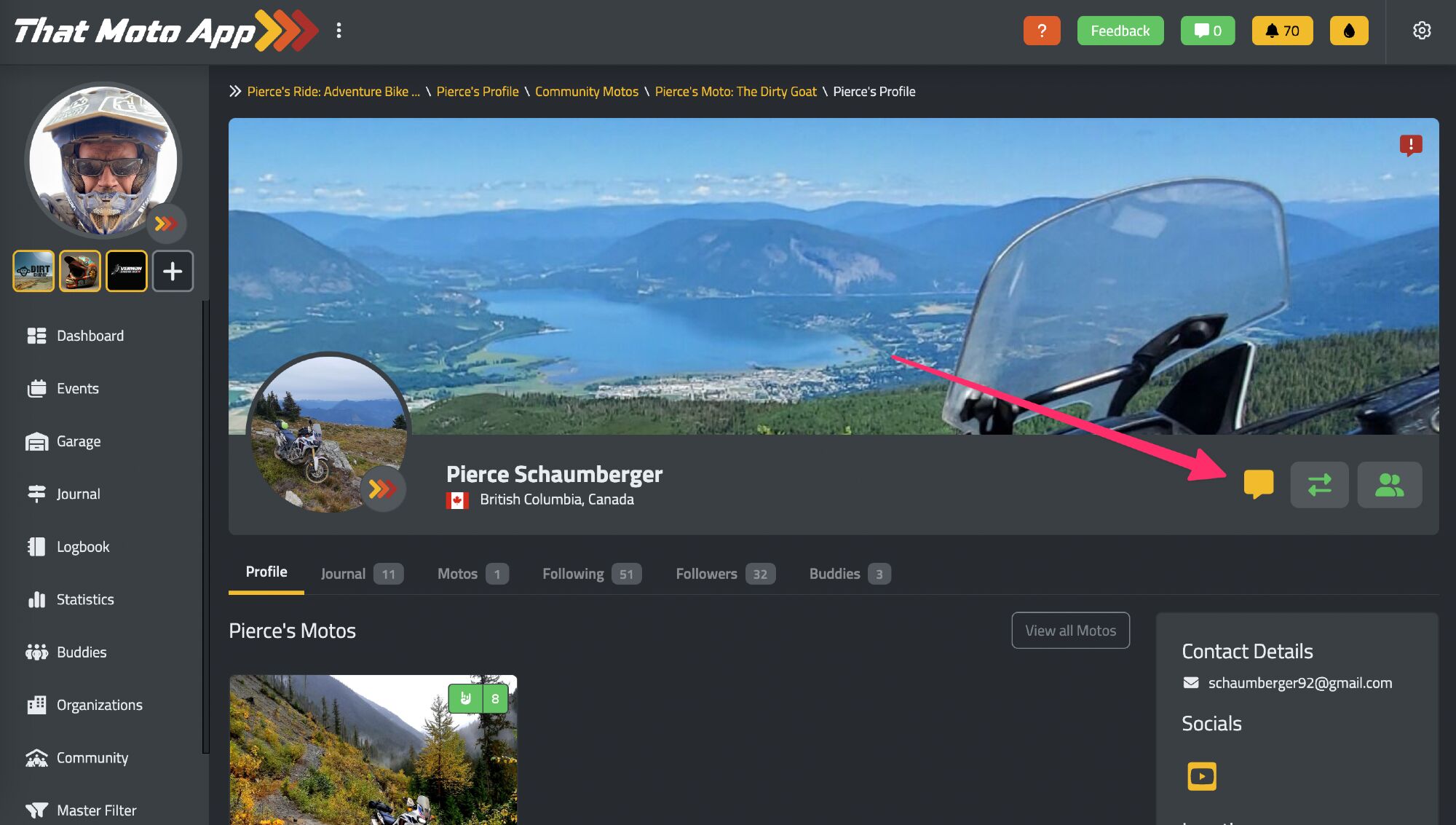 This part likely needs no explanation.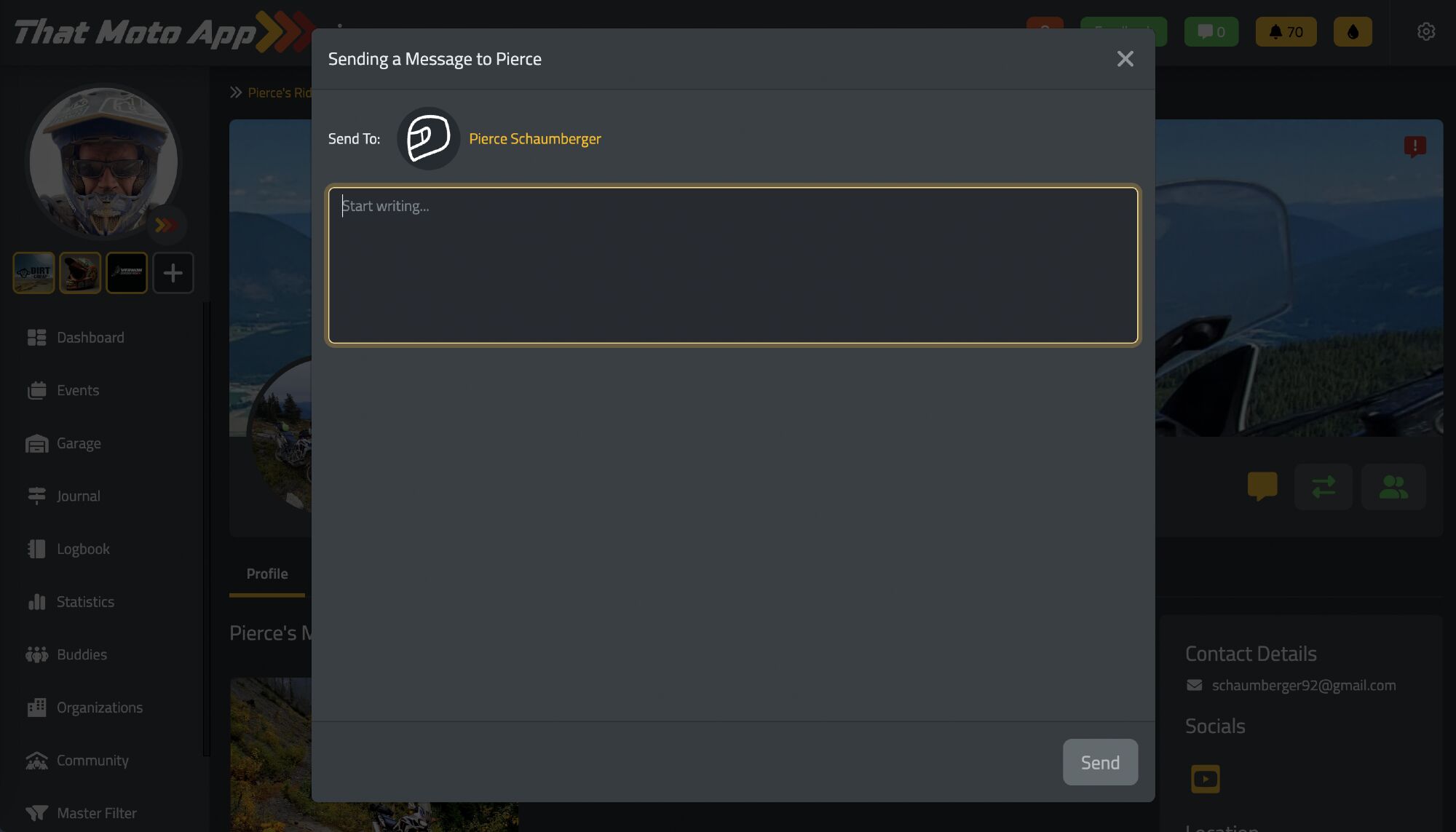 Up here is how you access incoming messages, send replies, etc.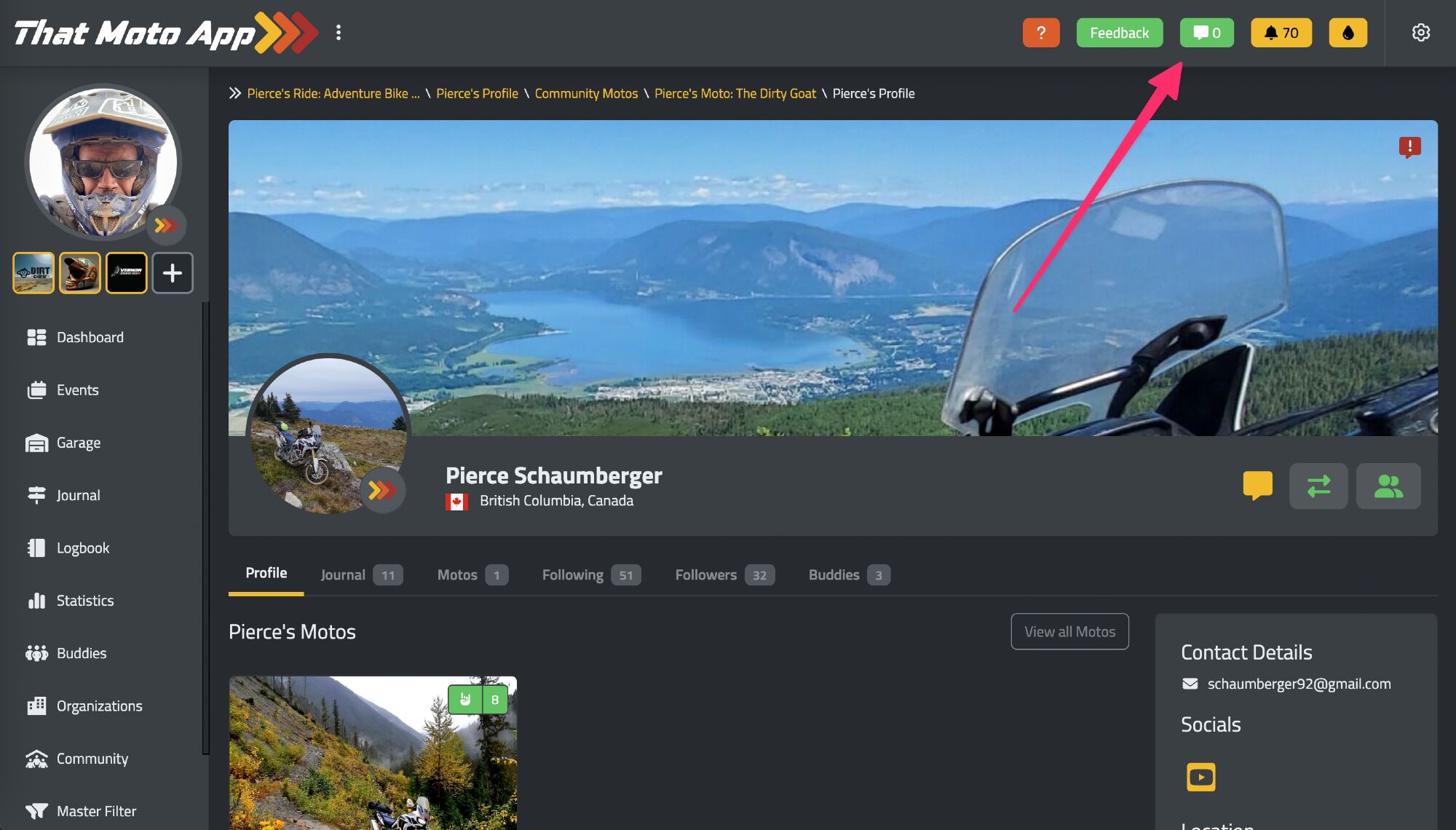 If the idea of people being able to message you about your moto, adventures, or going for a rip, is not your deal, check out these options...
We hope this new tool help you make exciting new connections!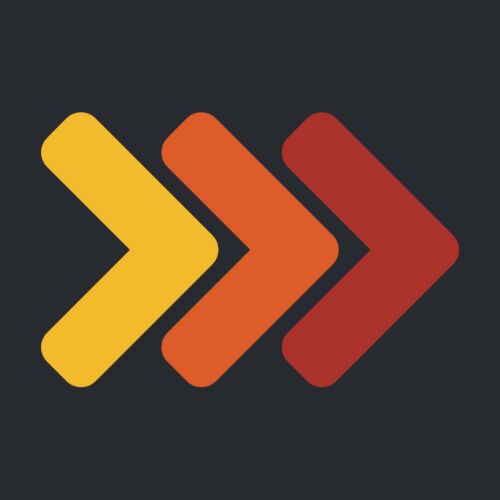 That Moto App